Meet the Staff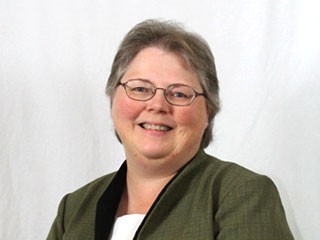 Ellen Woolley
Gift Accounting Manager
Ellen Woolley serves as the gift accounting manager for the Office of Advancement at Houghton College. When you have questions about your gift planning instrument or want to find out more about new or different opportunities, you will likely speak with Ellen.
Ellen works closely with both the Office of Advancement and the finance offices to help donors achieve their philanthropic and personal financial goals through instruments like charitable gift annuities, trusts, endowments, estate plans, and more. She is available to answer questions, make connections, and provide detailed information, including gift illustrations. Ellen began her tenure at Houghton College in May 2003 with a background in commercial banking—a natural fit for her early role in gift entry and documentation. Since then Ellen has developed a passion and a talent for gift planning. In August 2011 she earned a certificate in gift planning through comprehensive coursework by Pentera, Inc. Ellen and her husband, Jim, live on a sheep farm south of Houghton. They have two children and two granddaughters.
© Pentera, Inc. Planned giving content. All rights reserved.